Trusted Products
Specialized OTR innovations to help lower your operating costs.
Durawall
Casing Technology
Enhanced Casing Durability for Severe Conditions
Innovative radial sidewall construction enhances lateral stiffness, cut protection, and casing durability in haulage operations.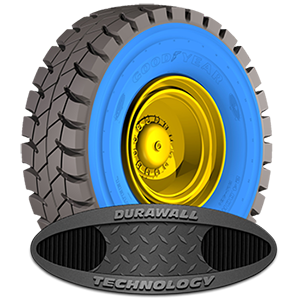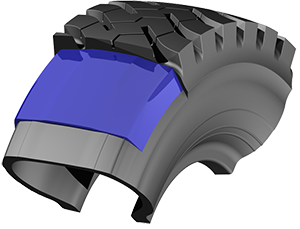 Temperature Control for Cool Running
Innovative compounds allow for increased TKPH and casing durability by reducing heat generation in haulage operations.
Hi-Stability
Casing Technology
Lateral Stability for Enhanced Confidence
Innovative radial sidewall construction providing greater stability to reduce bucket sway and increase driver confidence in loading operations.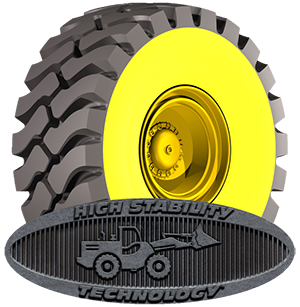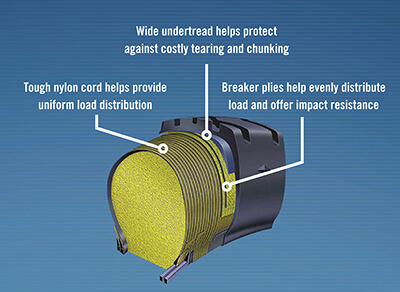 Puncture-proof to keep you up and running
Goodyear Permafoam technology is ideal for underground mining operations that require enhanced load-carrying capacity and a comfortable ride via non-pneumatic inflation.